EVREN CHAIN , Founded in 1980,is a private enterprise located in GEBZE , is the major manufacturer of anchor chains, mining chains, industrial chains and their related accessories ranging from diameter 17.5 up to 81 mm grade U2&U3 using the flash butt welding system.
EVREN CHAIN ,in the past 20 years, grew from small chain workshop into a large chain and accessories factory. EVREN ,with covered area of 2.500 square meters,is established on a total land area of 4.600 square meters. We are proud of our history,and look forward to the challenge of coming century. The standards of excellence in our industry are changing. Leadership in this decade will be earned by the firm that is most attuned to the needs of each client,that most consistently adds value to every transaction, and delivers quality second to none. We attend to be that. Being the first and one company in Turkey to have produced anchor chains to stingent quality requirements,we are approved by all major classification societies.
Our production has been ratified and certified by International Classification Societies such as ABS, BV, DNV, GL, LLOYD'S, REGISTER NK, RINA, etc. Besides, our quality management system has been approved by the Lloyd's Register Quality Assurance and accordingly we have been awarded with the related standard BS EN ISO 9002 : 1994 certificate.We have also been assigned with NSN and consequently we are waiting for the confirmation of NAMSA to be ratified as one of their supplier.
In Turkey ,in our field we are the sole manufacturer and supplier of anchor chains & related accessories. We supply all of the need of Turkish Naval Forces as well as the need of Turkish Shipbuilding Ind. Besides we give service to many of the owners and also all of the shipyards in Turkey.
We are exporting approximately 80 % of our products to countries abroad such as Germany, England, Netherlands. Our continued efforts in ensuring excellent quality and timely delivery form the basis of achieving high targets in exports.
E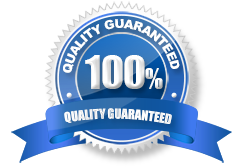 VREN offers a solution to customers with a wide range of products complying with international standards and customers' special requirements. EVREN service is always on call to assist the customer, providing individual solutions of general or particular solutions. When the world getting smaller,you are being reminded of the inter-dependence of the world matkets every day. The fast pace of today's market means for your bussiness that you need the best you can get. This is where we come in. So,if your ships need replacement anchors or chaincables,you can be sure that we'll do our utmost to solve your problem. EVREN has continually follows innovations occuring within the sector and changes its production units and methods to keep abreast with rapidly changing world conditions.
EVREN CHAIN is pursuing a singular goal,To manufacture,maintain and supply chains and accessories at global standarts with a competitive price structure, to meet its domestic and international customers' requirements.